Phone (00353) 087-2104724
Email mcfleming@live.ie
Address: Turner's Cross, Cork City, Co. Cork
Alternatively please use our contact page Contact us
About us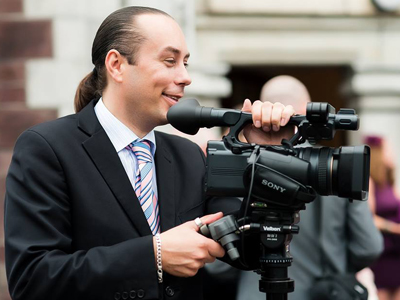 As a DJ for many years I have entertained clients from all walks of life and of all nationalities. I love nothing more than looking out at a packed dancefloor and watching people enjoy the moment.
In 2008 on the event of my own wedding I realised that there was an opening for value in the wedding market. Things just seemed to be so expensive. As a result I paid a photographer and videographer to take the pictures and film my own wedding, I then produced our own album and video. Using these as examples I set about establishing myself in the wedding services market. I began buying equipment and doing courses, and thanks to a few friends and family my portfolio expanded as they put their trust in me to document their wedding days.
A few short years on and thankfully I can say that word of mouth is a great marketing tool. Happy clients bring more enquiries than any online marketing or wedding fares. Reasonable rates and high quality service are what I strive for in my dealings with couples who invite me as a supplier to record the most important day of their lives.
My personal view is that to many people doing a video, taking photographs or being the DJ is just a job, it is more than that to me. I never forget that this event is one which people have planned for, dreamt about and looked forward to. It is the biggest day of their lives. I do my best to capture each detail and save it. My clients so far have been delighted with the results. Thanks for reading this and for visiting my site! Photograph by Majella O'Regan Portraiture and Photography.